License Agreement & Terms of Use
You agree to keep your password secret and safe and not share access with those who haven't paid for membership.
During your membership, you have unlimited access to all materials.
Accounts do not automatically renew upon expiration. However, you can renew your account at any time at a discount to our regular rates.
It is your responsibility to check that you are able to open Kiz School materials before joining .Check the FREE SAMPLES. If you can open them, then you won't have problems with all our contents.
Copyright for the materials remains with Kiz School. They must not be resold or reproduced in electronic form. Materials cannot be redistributed by email or uploaded onto other web sites / servers. Worksheets can be printed out and photocopied for use in the account holder's lessons. Powerpoint presentations can be downloaded and used in the account holder's lessons, but must not be redistributed.
Videos, Flash (SWF,FLV) and other interactive contents may not be downloaded.
Payment is arranged through PayPal. Your address and credit card details are secure: they are not passed on to Kiz School. PayPal covers most countries.
Once Kiz School has received confirmation of your payment, a confirmation email will be sent to you. Your membership will not begin until you have received this email.
Use of Kiz School materials signifies your agreement to these terms.
Privacy Policy
 At Kiz School, we understand that your privacy is very important.
We do not pass on to third parties any identifiable information about our users. If you submit your email address, it will NEVER be given or sold to a third party.

Kiz School has an opt-in newsletter, which is delivered by email. Users who subscribe to this newsletter can cancel the registration from any main page of www.kizschool.com or by following instructions which are sent to all new subscribers by email.
If you have any questions regarding your privacy on this website, please contact us at
kizschoolmember AT gmail.com (Change the AT to @ - It is an antispam technique)
Content Samples
Video Tutorials - Practical English Lessons
These videos are designed to help anybody teach English Vocabulary, Sentences and Structure. Creatively presented in the most straightforward manner, understanding is guaranteed. Lessons are arranged by levels. Unsure what level your kids should learn? We have placement tests to help judge the levels to start with.
PowerPoint Lessons
For computer-assisted teaching and learning with interactive whiteboards, you have got our editable PPT lessons. These lessons on powerpoint will serve the experienced and inexperienced teachers well. Designed to teach Grammar, Vocabulary, Sentence Patterns and Reading, our PPTs are simply better than anything you have ever seen. Our visually appealing PPTs help to vividly present the language and also optimize memory of new language.
Free Sample PPt: - Colors Lesson - Fruits Lesson - Jobs Lesson
Interactive Fun Games & Exercises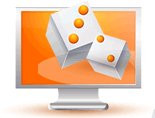 Every lesson comes with interactive games and exercises for further practice of the language presented in the video tutorials. These exercises are carefully designed to appeal to all learning types - Audio, Visual & Kinesthetic Learners especially. For classroom teaching we have provided lots of games in the supplementary materials area.
Samples: Flip Cards Game, Labeling Exercise, Catch-Match, eBook
Printable Worksheets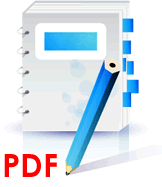 There are over 600 high quality printable PDF to print for use in your lessons. Print and take to class for use with the lessons. There are Crossword Puzzles, Word Searches, Board Games,Quizzes, Card Games, Text Mazes and more for reading, vocabulary, grammar and the teaching of key English Expressions.
Samples: Body Parts, Phonics, Text Maze, Handwriting
Printable Flashcards

Every unit comes with a set of flashcards to go with it. The flashcards are in PDF format and are delivered in small and large sizes. The flashcards go hand in hand with the topics .
Samples: Body Parts Small Flashcards, Body Parts Big Flashcards


Become a member - Grab it Now!
Your ESL/EFL Young Learners Deserve this! Kiz School offers unbeatable content.
With Regular Content Updates! Best Value!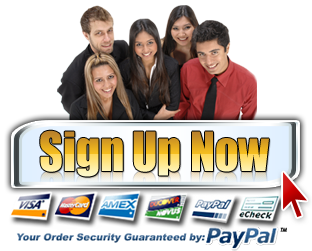 6 month Single membership - $ 39

1 Year Single membership - $ 59

English Lesson Video Tutorials & Lesson Plan
60 fully developed units
Interactive Games, Puzzles & Tests
Powerpoint Presentations & PPT Games
1600 Printable Worksheets/Cards
Printable Flashcards By Topic
Phonics Printables & Interactive Content
Interactive Placement Test to judge level of learners.
Classroom Interactive Games - Your kids deserve the best! -

MORE MORE & Regular Updates!!!
Tell us how many people will be using these materials
How long you want access for.