Send in your questions using the feedback form below.
Send an email to :



Video Tutorials - Practical English Lessons
These videos are designed to help anybody teach English Vocabulary, Sentences and Structure. Creatively presented in the most straightforward manner, understanding is guaranteed. Lessons are arranged by levels. Unsure what level your kids should learn? We have placement tests to help judge the levels to start with.
PowerPoint Lessons
For computer-assisted teaching and learning with interactive whiteboards, you have got our editable PPT lessons. These lessons on powerpoint will serve the experienced and inexperienced teachers well. Designed to teach Grammar, Vocabulary, Sentence Patterns and Reading, our PPTs are simply better than anything you have ever seen. Our visually appealing PPTs help to vividly present the language and also optimize memory of new language.
Free Sample PPt: - Colors Lesson - Fruits Lesson - Jobs Lesson
Interactive Fun Games & Exercises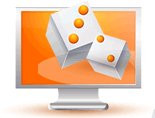 Every lesson comes with interactive games and exercises for further practice of the language presented in the video tutorials. These exercises are carefully designed to appeal to all learning types - Audio, Visual & Kinesthetic Learners especially. For classroom teaching we have provided lots of games in the supplementary materials area.
Samples: Flip Cards Game, Labeling Exercise, Catch-Match, eBook
Printable Worksheets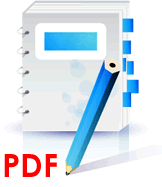 There are over 600 high quality printable PDF to print for use in your lessons. Print and take to class for use with the lessons. There are Crossword Puzzles, Word Searches, Board Games,Quizzes, Card Games, Text Mazes and more for reading, vocabulary, grammar and the teaching of key English Expressions.
Samples: Body Parts, Phonics, Text Maze, Handwriting
Printable Flashcards

Every unit comes with a set of flashcards to go with it. The flashcards are in PDF format and are delivered in small and large sizes. The flashcards go hand in hand with the topics .
Samples: Body Parts Small Flashcards, Body Parts Big Flashcards


Become a member - Grab it Now! Before Prices Go Up!
Join Kiz School




English Lesson Video Tutorials & Lesson Plan
60 fully developed units
Interactive Games, Puzzles & Tests
Powerpoint Presentations & PPT Games
1600 Printable Worksheets/Cards
Printable Flashcards By Topic
Phonics Printables & Interactive Content
Interactive Placement Test to judge level of learners.
Classroom Interactive Games - Your kids will ask for more! -

MORE MORE MORE!!!
Tell us how many people will be using these materials
How long you want access for.